Getting Started With Solo Travel
Have you wanted to solo travel but didn't know how to get started? Where do you even start? What do you need to take that first step to solo traveling? To help answer some of those questions, a fellow traveler crafted this post to help those who are looking to get started with solo travel.
Taking the 1st step towards solo travel
How I started with Solo travel?                                                                                               2
What are the typical hurdles with solo travel?                                                                      3
How to make friends while traveling solo?                                                                           4
How to manage time and finances?                                                                                       4
What are the various types of solo travel?                                                                            4
All work and no travel can make you dull. There are plenty of reasons why anyone would want to travel- to meet new people, see new places, eat new food and a whole lot more. In this guest feature, I will be sharing some insights about travel, more specifically, solo travel which I have picked up over the last decade or so of my own solo travels. But first things first, let me introduce myself, my travel journey and why I am writing this guest feature for Jojo's Cup of Mocha.
Who is the Rustic Wanderer?
Hi there. This is Kshitij aka The Rustic Wanderer. I was born and raised in India as the only child to my parents and acquired all my school education across various cities in India. Given the nature of my father's job, we moved quite a lot during my childhood and the nomadic lifestyle bug bit me even before I knew anything about it. After completing my schooling, at the age of 18, I decided to take a step further (think 2000 miles further) and opted for pursuing my UG studies overseas. This is how my solo travel journey began.
Since then, it has been over a decade that I have been living abroad and continue to do so. During this time, I've been to 25 countries spanning four continents and lived and worked in five of them and counting.
As someone who has been solo traveling around the world for well over a decade, I am on a mission to make solo travel accessible and comfortable for those looking to get started. I am especially interested in helping out those who have a 9-to-5 job and struggle to manage the time and finances to explore the world given the job-related commitments.
What is Solo travel?
First and foremost, readers should understand that the word "solo" is often confused with being "lonely". During your solo travels you are alone but never lonely. And if you think otherwise, remember that there are almost 8 billion people on this planet so you can hardly be lonely. The thing about solo travel is that you get to spend time with yourself and do things your way which does away with a lot of planning and management needs which otherwise come into play when it comes to group travels.
Now this has a downside too. In a group you have peers with whom you can split responsibilities. For instance, in the early days when I used to travel with my parents, my parents took care of the finances and booking the flights + accommodation while I just had to manage my own clothes I had to bring for the trip. Sounds easy right? Well to some extent it does ease your own burden by having others to share it with but when it comes to traveling with friends, there is always the problem of coordination, different priorities, last minute cancellations and eventually the whole trip falling apart.
To be honest, most of the people I have spoken to got started with solo travels because one of their favorite trip nearly fell apart when the majority of the group pulled out and they had to make the tough call: to go or not to go solo. For the most part, they chose to go forward and it became the most memorable trip of their lives and if you have never tried solo travel before, you could either be faced with such an "opportunity" or you could be like me and voluntarily choose to travel solo.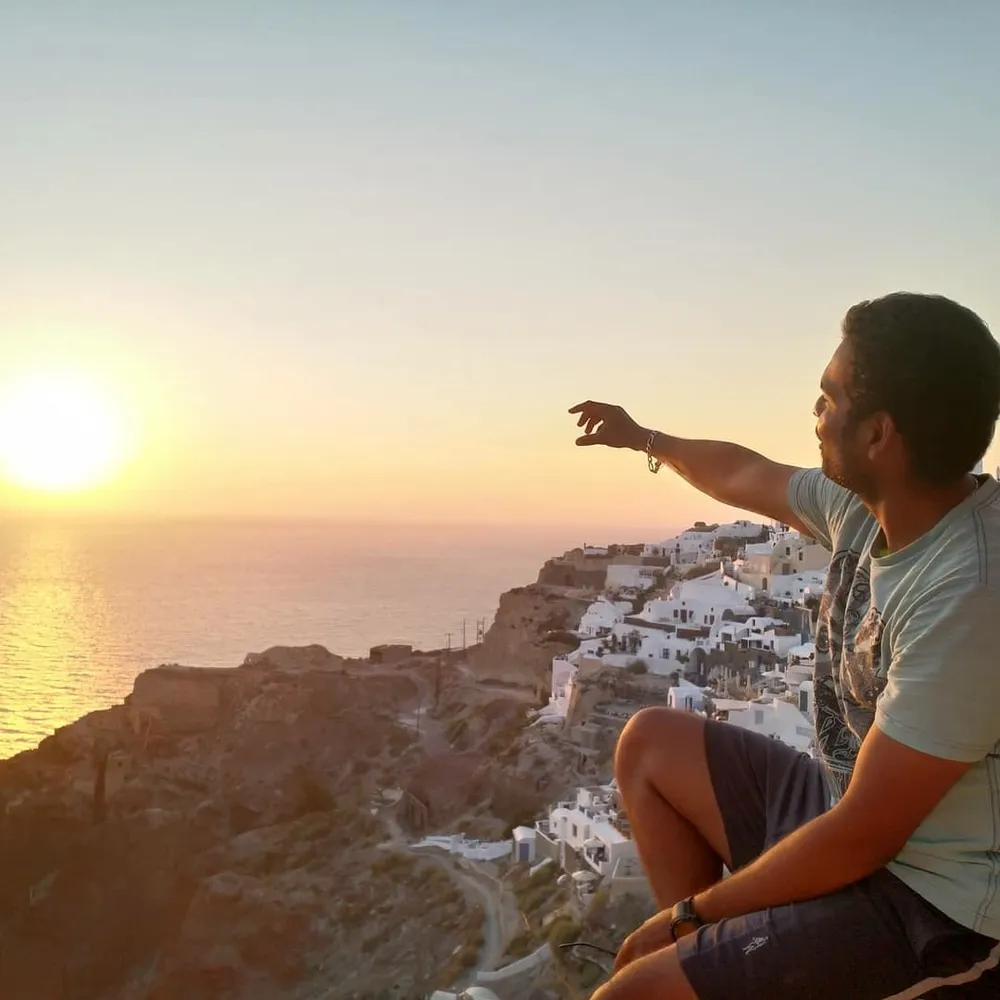 How I started with Solo travel?
When it comes to me, my solo travels began at the age of 18 when I was offered full scholarship at one of Universities among others for which I was shortlisted. The thing was that I was about to invest 3 years of my life thousands of miles away from home and this made my parents a bit nervous. Understandably so, I am the only child and had been a day scholar for the better part of my life so they had no idea if and how I would adapt to living on my own in an alien country for the years to come. I on the other hand was excited about the International exposure plus the countless opportunities that come with it such as getting to explore other neighboring countries. This step also made me the first in the family (and extended family) to ever get International exposure. So, it took some convincing but I finally convinced my parents to let me take the leap and I packed my bags and left for my 1st international trip which meant I was getting both International education and exposure. This is how in 2010, my solo traveling journey began and I have never regretted it even one bit. In fact, I love it so much that now I am trying to help others take their first step towards solo travel.
What are the typical hurdles with solo travel?
Learning from my own family experiences I can say that often the 1st hurdle you would likely face would be to convince your parents that you can take care of yourself both emotionally and financially. If you have never traveled solo in your life, I would recommend doing a short local solo trip. By this I mean going say 100-200 Kms away from your home for a day trip or perhaps a weekend. This will expose you to solo travel and let you get your hands dirty by having to organize your trip from start to finish. At the same time, being relatively close to your home base will give you and your parents the much needed satisfaction that you can pull this off. After this demo trip as I like to call it, you can then gradually start expanding your reach by going a step further with each trip you take. Over time, you will learn how to manage the leaves from work, organize your workload ahead of time and make the most of upcoming holidays and deals.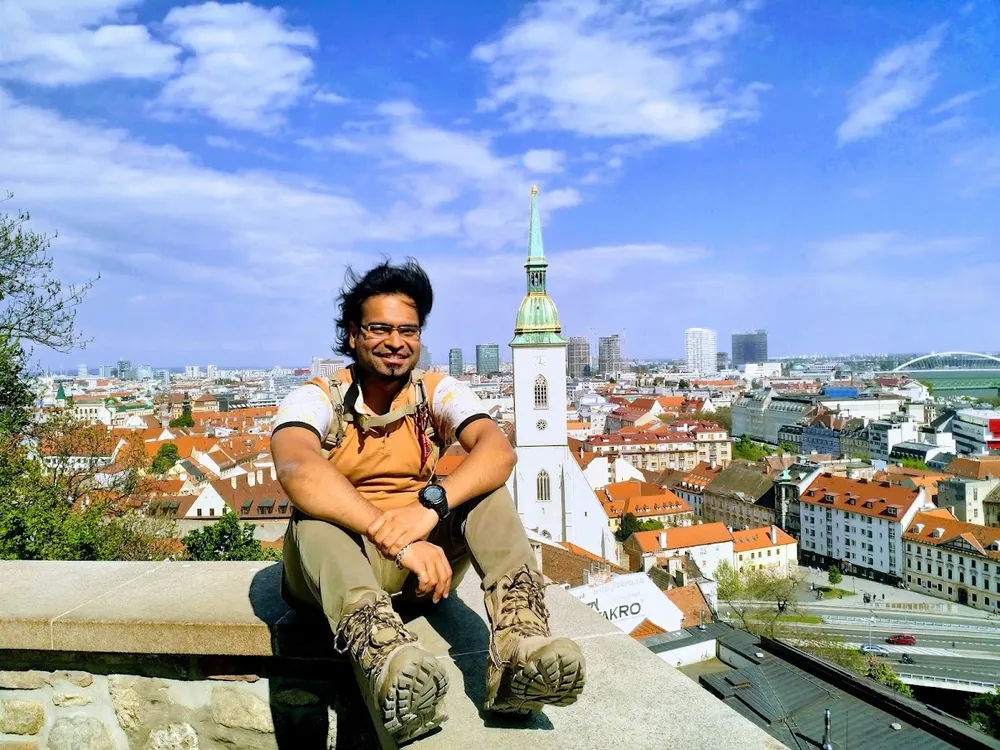 Why do I travel?
As I said before, people have different reasons why they choose to travel. Some people say they travel to break the monotony at work, or get away from work. For me, I love my work as I deliberately built my career around my passion and then I developed hobbies that keep me plenty occupied and my mind positively engaged. So, I do not travel to run away. On the contrary, I travel in search of new stimuli. The change of scenery, cuisine and people seems to serve new stimuli to my brain which in turn recharges me and I love this feeling as the possibilities are immense with a fully recharged brain brimming with new ideas.
I am always on the lookout for non-touristy and unique experiences. I recently started volunteering at a local horse farm where I also learn horse riding aside from various facets of horse keeping. This is a very unique experience not many people know about Finland which is predominantly known for winter sports and reindeers. So, I love finding hidden gems and vlogging about them to see the surprise on the local's face who sometimes don't even know about such gems in their own backyards.
Having said this, I don't completely shy away from touristic experiences. I also throw in the very touristy things too like visiting the Eiffel tower or taking a ride on the London Eye. Though a majority part of my trip is focused on unique underrated hidden gems.
Also, I try to limit the use of public transport as much as possible. I have a unique way of travel which I like to call The Rustic Bootcamps, wherein I typically walk about 20-30 kms on average per day and explore everything on foot. I go far and wide and eat as much as I can without having to bother about calories at all as my bootcamps are meant to take care of it naturally. This has allowed me to enjoy local cuisines around the world which as a foodie, is one of my favorite activities to do while I travel.
How to make friends while traveling solo?
Often the biggest misconception when it comes to solo travel is that you will be lonely and would not be able to make any friends. On the contrary, I always tell budding solo travelers that solo travel gives you the freedom to approach people on your own terms. You as a person know your own personality trait best and you can use this understanding in your favor during solo travels. For instance, I love chatting with people as this helps me gather information from locals and educate myself about the place to make my travel experience as unique as possible. For this, I often hang out at local cafes or try to connect with restaurant owners especially at those places where they are hospitable and approachable. If you would like more such tips on solo travels you can join my newsletter and learn from my own experiences.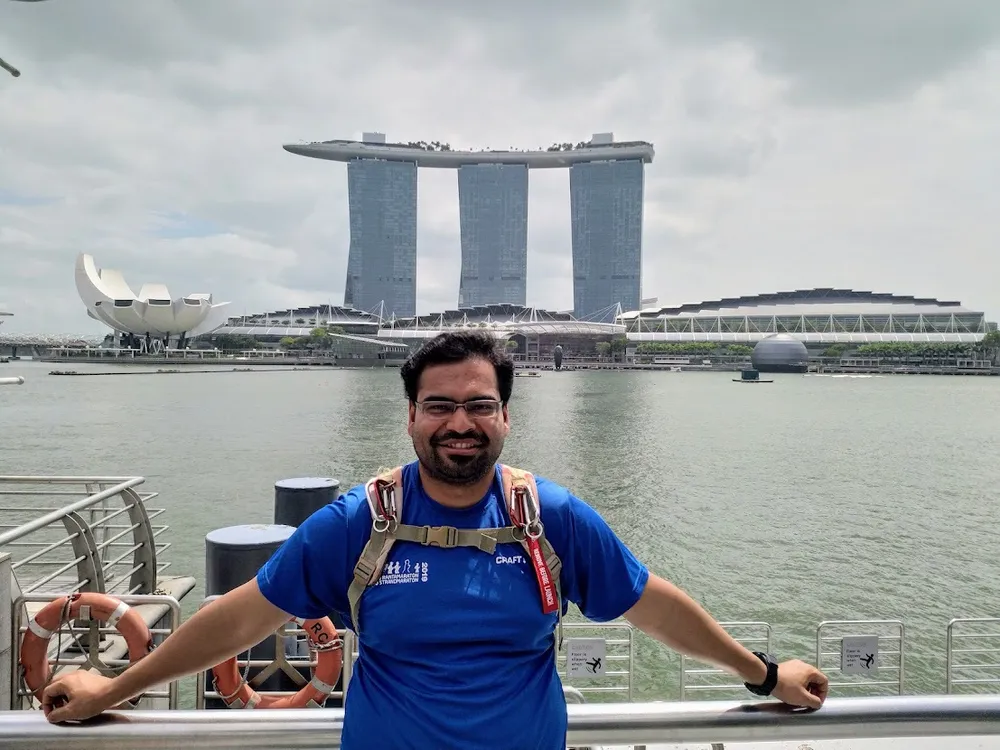 How to manage time and finances?
As a working professional, aside from convincing family, yet another hurdle you would face would be to manage your time and finances. Trust me when I say this, before you take the first step it does seem kind of impossible to be able to travel to far off places with a full time job but in reality, it isn't all that difficult. It needs a bit of foresight and being proactive at work to start freeing up your workload as it gets closer to your travel dates. Also, you do not need to break the bank when it comes to travel. There are tons of ways of saving up while traveling and I personally use some of these ways myself. E.g., you can travel light and opt for budget carriers to save up on flight costs. Similarly, for accommodation you can opt for hostels. This is my favorite financial tip as I prefer hostels over hotels unless I have family with me. This allows me to meet other travelers and I have made tons of friends this way from across the globe. Some of them I've even met while traveling to some other part of the world. How cool is that?
What are the various types of solo travel?
Last but not the last you should know the types of solo travel which broadly speaking could be classified as slow travel vs fast travel. Slow travel refers to the possibility of relocating for a couple months to a new location which you intend to explore, you can get an immersive stay there and explore every nook and cranny like a local. Often working professionals prefer fast travel where you would visit a place for a week or two and explore as much as you can. I mostly do a hybrid of them both where I try to take in as much of one place and then move to a neighboring place during the same trip. Sometimes, I use one central place as my base and explore multiple places from the same base which allows me to explore a bit far and wide without having to plan for multiple accommodations.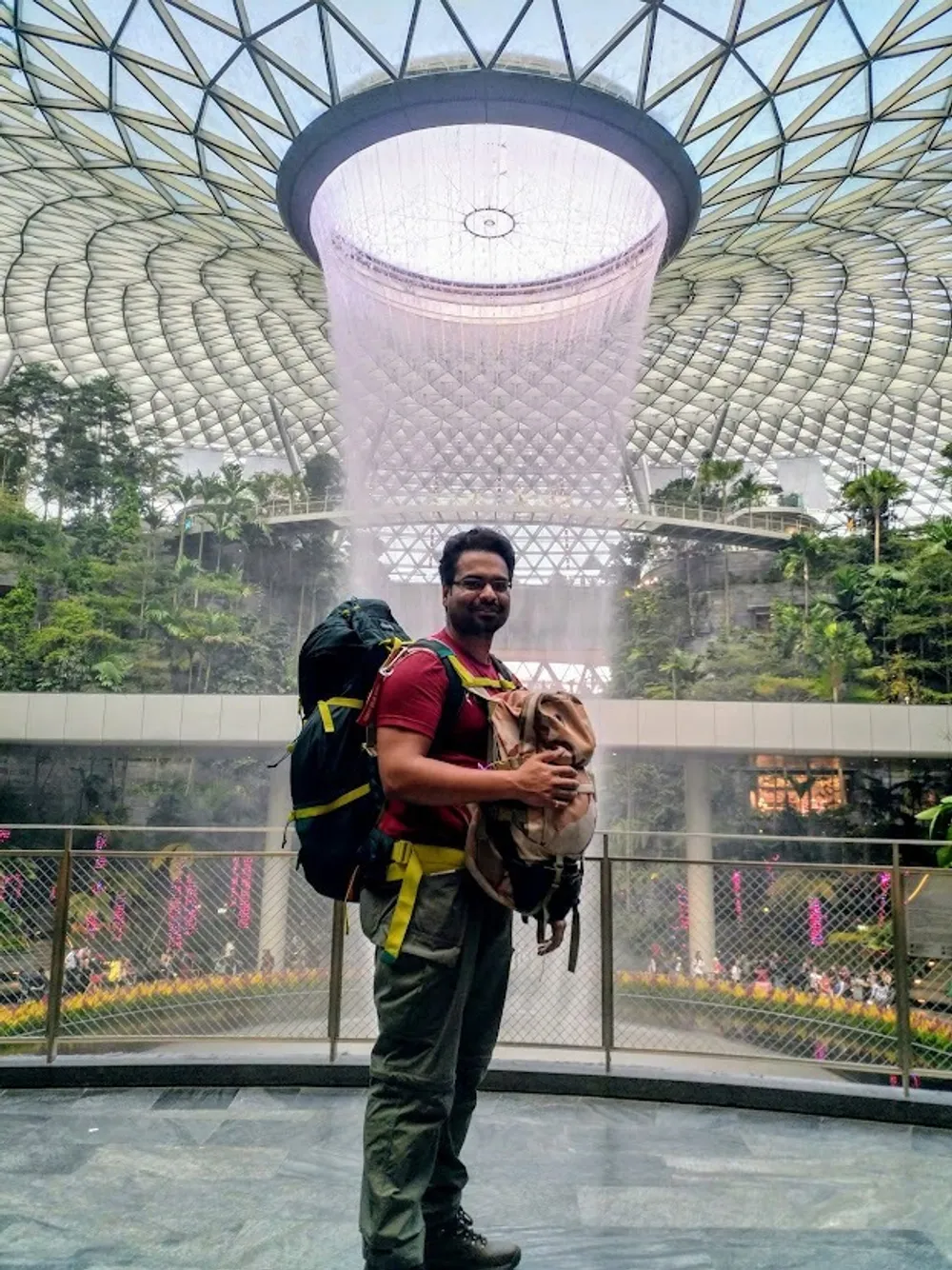 Conclusion
So, I hope you get some insights into solo travel from my own life experiences and would be convinced to at least try solo travel once. There is a high chance you would love it and have a great story to share thereafter. If you do take the 1st step towards solo travel after reading this article, I would love to know how it turned out. Please do share your story on Twitter or Instagram and tag me. You can find my social handles below.
Let's get social
– Instagram: https://www.instagram.com/therusticwanderer/
– Twitter: https://twitter.com/rusticwanderer
– Facebook: https://www.facebook.com/RusticWanderer
-Youtube: https://www.youtube.com/channel/UCGlR-xN7hR8fiO7iEKYnfyg/?sub_confirmation=1
– Buymecoffee: https://www.buymeacoffee.com/rusticwanderer
– Tiktok: https://www.tiktok.com/@therusticwanderer
– Newsletter: https://www.getrevue.co/profile/therusticwanderer